Dominator® Respiratory Blend 1 Pound Package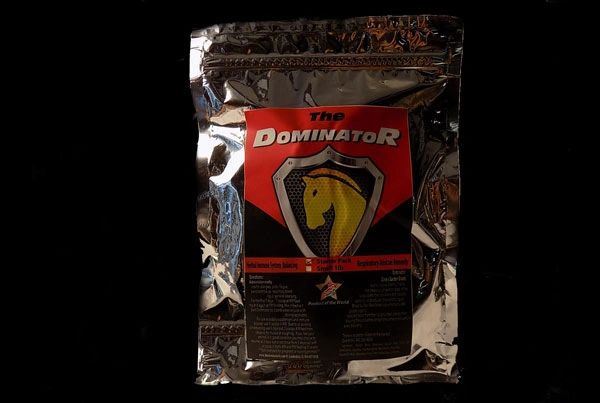 Dominator® Respiratory Blend 1 Pound Package
*Coughing 
*Congestion
*Bronchial Constriction
*Allergies and Colds 
*Poor Circulation
*Coagulating blood
*Bleeding Fatigue
*Tie Ups
*Older Athletes
The Dominator Circe's Blend® is formulated to address them all and works as an immunity boosting Nutraceutical that is 100% natural!
Dominator Circe's blend is a true Adaptogen balanced to stabilize / enhance the immune system. 

Works with relieving allergies and congestion.  Reduces stress, tying up, colic and clears up deep 
congestion while promoting better energy and nutrition and T-cell regeneration.  
Reduces internal bleeding in both respiratory  and digestive systems.  Greatly improves capillary function improving circulation.

Ingredients:  
Bladder Wrack, Chamomile, Cleavers Herb, Devils Claw, Select Garlics, Gotu Kola, Hawthorn Berries, 
Marshmallow, Rose Hips, Slippery Elm Bark , Watermelon Frost, White Willow Bark and Yarrow